Recently, I updated my Windows 10 PC. Everything was okay until I experienced the black screen. Well, like many, I checked online and realized it has a name, a black screen of death. I needed to use my computer, so I resorted to finding the solution.
Guess what? The solutions to the black screen of death on Windows 10 were plenty. I needed to share them, so I did this post.
Let's go.
Before that, you may have seen a black screen but do not think it is a black screen of death. Therefore, pay attention to this next part as I take you through important details about it. Starting with what it is.
About the Black Screen of Death
Occasionally, during an update of your Windows OS, your screen could go blank or black. Sometimes it could be because of the connectivity of your network. Other times, because of your graphics or BIOS configuration.
This is what people call a black screen of death(BSOD). It is very prominent occurs on Windows 7, 8, and 10 OS versions. This could mean that your OS has gotten to a point where it can no longer work safely.
Good news: You can fix this problem. There are many things you could do, and any of them could solve this hiccup.
So, where do we start?
We could start by using a cursor.
1. Using a Cursor
If you have two monitors working at the same, your screen could go black. Just remove one, and the issue disappears. I noticed this is rarely the case.
You can use your cursor to make the black screen go away. Very simple. Here's how.
 Note: This method requires some patience
First, wait until a white cursor appears. (You could check whether the cursor is there, by moving your mouse pad)
If the cursor does not appear, do not worry. I will show you what to do in the next part.
Now, press Space bar, then CTRL (When the cursor appears)
Simply enter the password blindly but carefully(given the fact that the screen is dark)-This logs you into Windows using your credentials.
If not logged in, try again: Now press Windows+P+Down Arrow(2 times) and enter credentials again.
If this fails, let's move. Let try this new trick: Fixing the blank screen without a cursor.
2. Fixing Black Screen Without Cursor
The cursor may not appear because of issues such as a BIOS configuration.
First thing, we will boot your computer in safe mode by networking. Let me show you how.
Hold SHIFT, Press Power, then click restart
Once the restart is complete, a Choose an option page opens,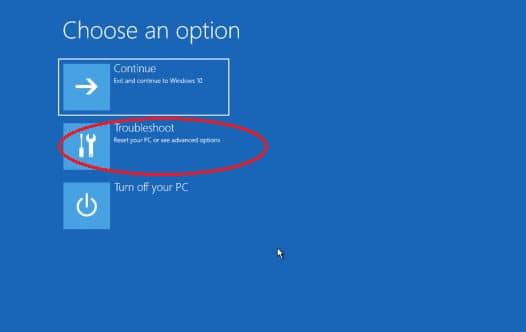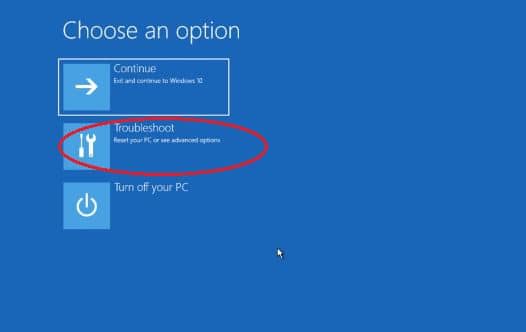 Now, select Advanced options
Then choose Startup Setting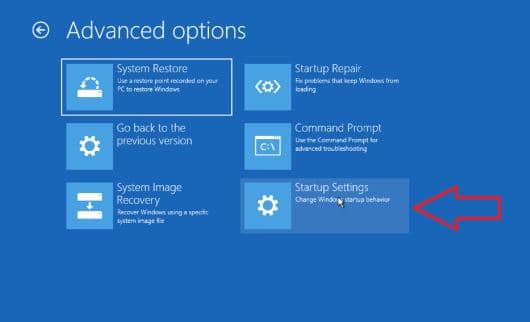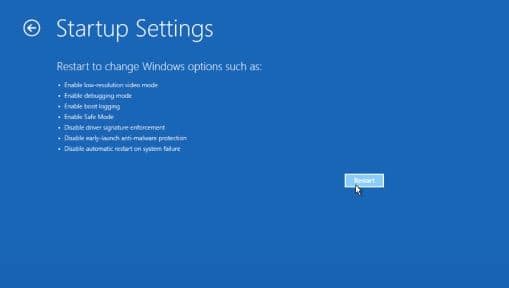 A list of options will display, select 5 or F5 to go Safe Mode with Networking.
Now that we are in safe mode, fixing the black screen requires us to Run the SFC command. (This will solve the screen issue without a need for a cursor)
Running the SFC Command
SFC is a System File Checker. It scans your PC for corrupted files(system files especially) and replaces the files with good versions. So how do we run SFC?
However, you need to do this in safe mode. How?
Use the same steps above to reach Safe Mode With Networking (Where you will press 5 or F5)
Now go to the Start button.
On the search box, type cmd, then go Command Prompt in search results.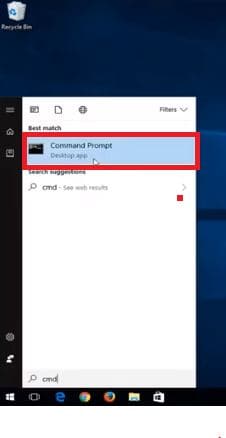 Now, right-click on the CMD in search results.
Then select Run as Administrator.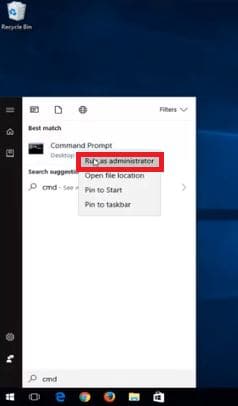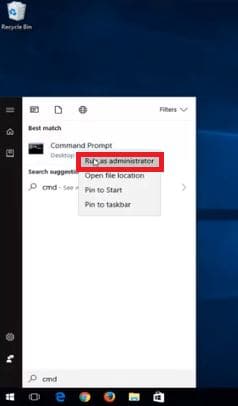 Click Yes to accept changes(on next page)-A command prompt window opens.
Now, type sfc/scannow. Then press Enter and wait.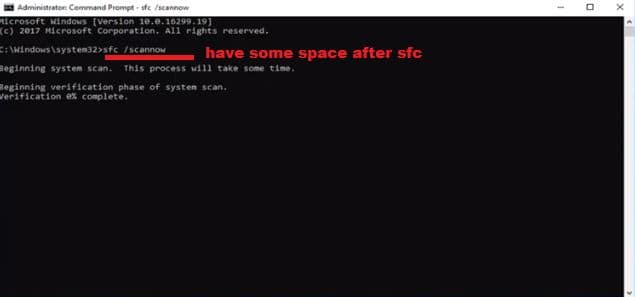 The verification should be 100%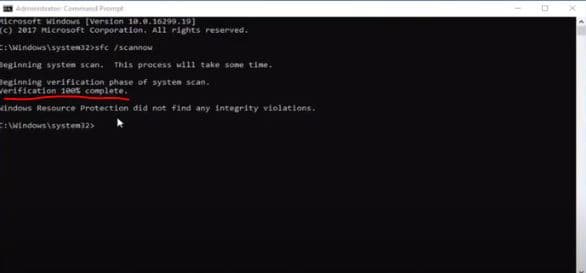 This might make the black screen disappear completely. If it does not, then we need to jump on to the next option.
This next method is best to use when a black screen occurs after a Windows update.
3. After Update Black Screen Fix
This is an easy pie. A black screen could just appear because the project mode shifted to the second screen. The remedy is:
Press keyboard shortcut Windows+P (This opens Project menu)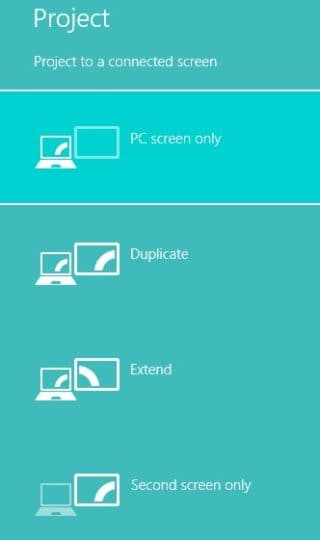 You will not see it, but it will open the project's menu. Be careful about what you do next in this step.
Now press the down or up arrow, maybe once or twice.
Now press Enter
If this succeeds, then congrats! If it does not, stay with me. We need to move to try something else. The next solution is fixing your black screen after sleep.
4. Fixing Black Screen After Sleep
During startup, you may have lots of apps running. The result is a black screen. The solution is to disable Fast startup applications. This solution also solves the speed of startup on your Windows 10 PC.
So how do we go fixing blank screen after sleep? This is pretty straight forward.
The first step is to disable the fast startup. How?
Go to Start and search Power
Select Power and Sleep Settings in search results. Click on it. ( A page-power and sleep-opens)
Click Additional power settings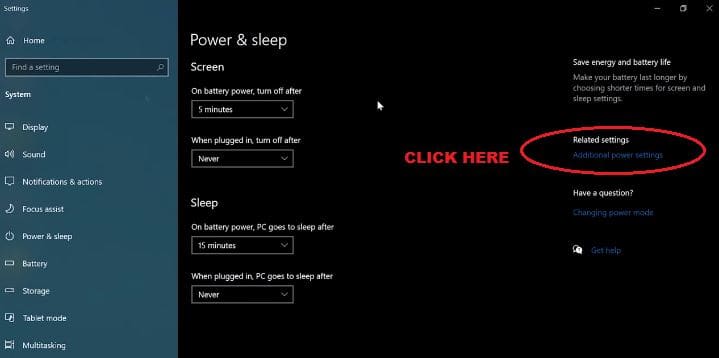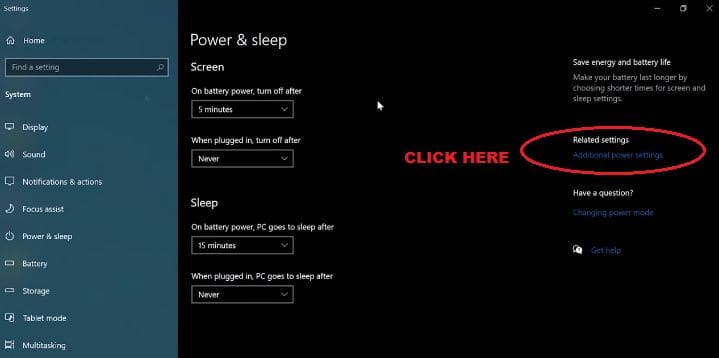 On that page, click on "Choose what the power button does" option.
Attention: A page System Settings opens.
Click "Change Settings that are currently unavailable."
Uncheck the box, "Turn on fast startup."
Then click Save Changes at the bottom.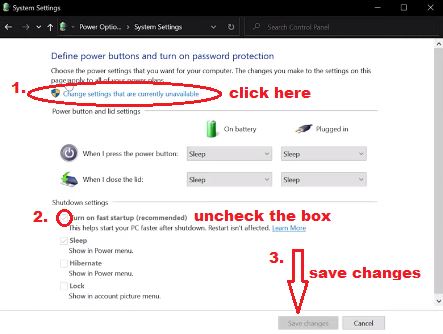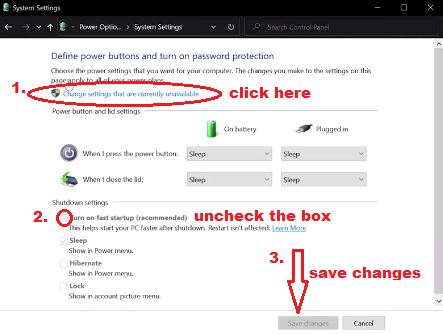 Now, you have disabled the Startup feature. What follows is to restart your PC and check whether the Windows black screen persists. It might be solved by now, so just continue with your business.
If not, there are still many things you can do. Another alternative is to solve the Black screen after login.
Let's do this.
5. Fixing Black Screen After Login
A blank screen after login portrays an issue with your Windows Explorer. The solution is as follows:
Press Ctrl, Alt, and Delete, all consecutively. (This opens a random page)
Click on task manager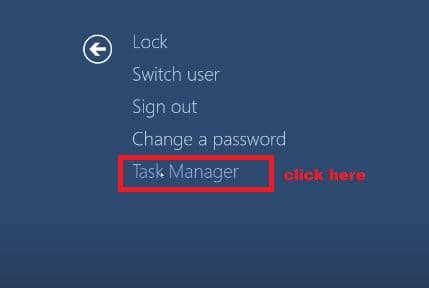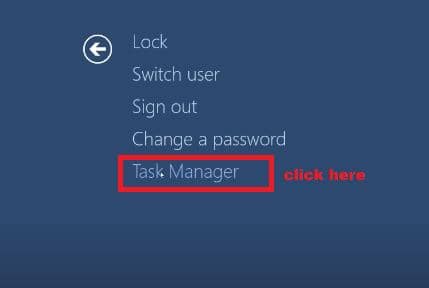 This opens the task manager.
On left top, click File and select Run new task (A run box will open)
Type explorer.exe in the box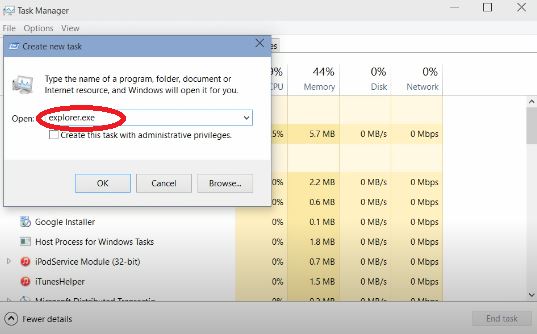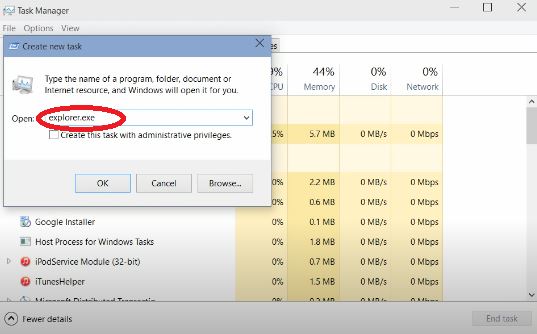 Press Enter on your keyboard. (You will land on your desktop area)
Note: Your problem may now be resolved after the restart. Note that this is temporary. The reason is that you may need a more permanent option.
Let's Starting with Deleting Faulty Windows update.
6. Deleting Faulty Windows Update
During an update, a black screen, sometimes blue, could surface. It may mean an issue with the update. The solution is to uninstall the fault update. How?
First, go to safe mode as in the above section.
Once in safe mode, go to Start and search Settings.
Head to Settings
Select Update and Recovery
Click on Windows Update, then on Update history.
Now, click uninstall updates.
Another trick is to Reinstall the Display Driver.
7. Reinstalling the Display Driver
The first is to take your PC to safe mode. Then you can go on to solve the black screen of death(BSOD).
Now, Go to Troubleshoot, then open Advanced options and click Startup Settings.
Here, click on the restart, then press F5(you will land on system configuration)
Select Safe boot
Now you will be in safe mode to reinstall the display driver. Now, how do we do about this?
We press Windows+X and click Device Manager.
Then expand Display Adapter.
Now Right-click on your display device and choose Update Driver.
In case the update is unavailable, select the Uninstall device.
Now download and install the graphics driver.
The options are numerous; the above should start you off.
Conclusion
A black annoys. You need to do something about it so that you can solve it. The above should help you tackle your black screen of death efficiently. Follow each step carefully and restore your Windows 10 PC to normalcy.